/

/

Accessible Travel Information: Tuscany,...

Tuscany, Umbria & Florence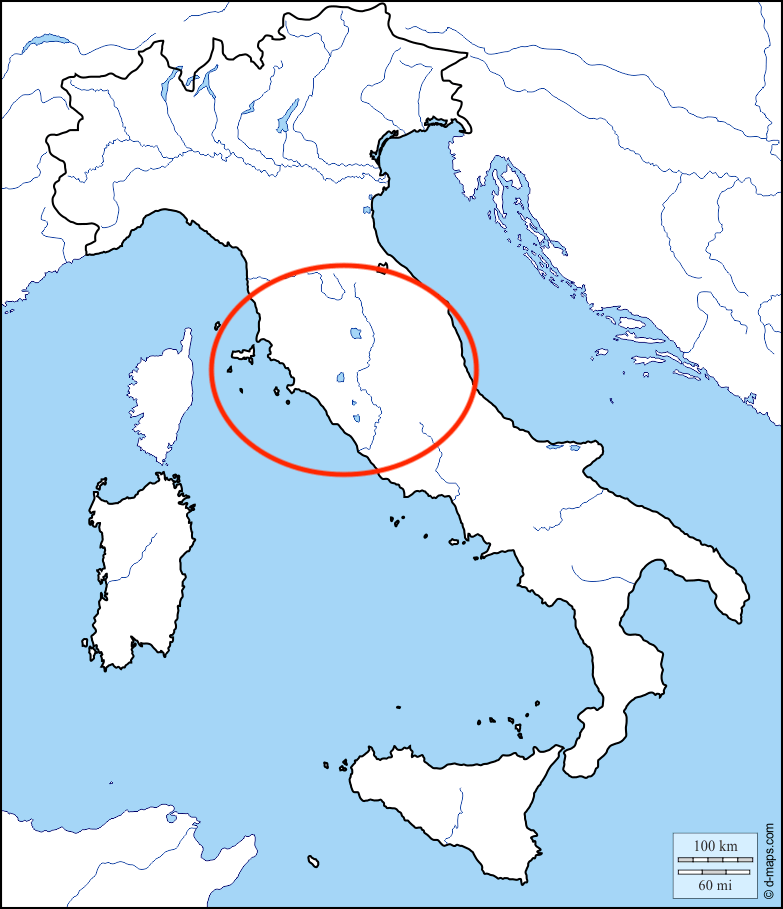 Umbria and the neighboring region, Tuscany, are the green heart of Italy, Tuscany and Umbria accessible to tourists by wheelchair. Tuscany, is one of the most fascinating Italian regions where there are important tourist destinations such as Florence, Siena, Pisa, Lucca, San Gimignano and dozens of small and ancient villages.
Umbria is rich in art, although less than Tuscany, but retains a less man-made natural environment and vast are wooded on the slopes of the Apennine and pre-Appenine mountains that characterize it. They are regions that traditionally thrive on excellent agricultural production and tourism. Everywhere you will find small restaurants, wineries and farmhouses where you can stop to eat, taste or stay in a bucolic setting.
ACCESSIBILITY: The problem that will often arise will be that often these idyllic places are not very accessible or not at all. But little by little the importance of being "accessible" is understood. The restaurants have dehors where you can have lunch in the season from April to October. In many cases the wineries have organized outdoor tastings and the farm holidays should have at least one room or an accessible apartment while for the restaurant they are organized in the farmyard. In addition to this, another recurring problem is the fact that many medieval villages and even cities (such as Siena or San Gimignano and dozens of medieval villages) are built on the side of the hills and the paving of the streets is made up of cobblestones or stone slabs. All this, with the fact that parking lots are often outside the villages, can become a real challenge for wheelchair users. But don't be discouraged, Tuscany and Umbria will reward your efforts with unparalleled views and beauties! If you want to get to know the region in depth and visit the main attractions without spending too much time in the car, whether you are driving or with a vehicle with driver (highly recommended solution given the difficulties of Italian traffic for foreign drivers), the suggestion is to divide the trip in areas and then choose 3 or 4 stop towns from which to make day trips.
VISIT TUSCANY: From Florence, in addition to visiting Florence itself (at least a couple of days, but better 3, for a satisfying visit) you can visit Pisa and Lucca in one day (both fairly limited in terms of surface and flat). Even a visit to San Miniato could be interesting but the village is built on three hills. Then transfer to Siena in the heart of Tuscany crossing the most famous Italian wine region, the Chianti with a winding path between hills covered with vineyards. The city of Siena retains its medieval charm intact and radiates from the Piazza del Campo through alleys that climb up the hillside. In addition to Siena, day trips are possible to San Gimignano, Monteriggioni, Montepulciano, Montalcino, Colle Val d'Elsa, Volterra, Massa Marittima and the coast of the Tyrrhenian Sea.
VISIT UMBRIA: Proceeding south you will cross the border with Umbria to Lake Trasimeno. Spend the night in Perugia or Assisi to be able to make day trips. Both Perugia and Assisi are worth a visit of at least one day while other Umbrian towns to visit are Spello, Foligno, Spoleto, Todi, Orvieto and the lakes of Bolsena and Trasimeno. And then dozens of villages among the hills and wooded areas each of which can offer unforgettable experiences that will involve all your senses. The periodo necessary for a complete visit of Tuscany and Umbria would be at least ten days but shorter stays are also satisfactory if the route and visits are well coordinated.
VISIT FLORENCE: Florence is one of the top 10 tourist destinations in Italy, probably the third after Venice and Rome. Rich in attractions it also offers interesting activities to travelers. Basically flat, especially in the central area, visiting it is quite easy for people in wheelchairs even if the road paving, in stone slabs and cobblestones can create difficulties but this is a problem that is encountered in all Italian cities of art. The hotels in Florence, for the same category, cost less than in Venice, which also has less accessible accommodation in the center. The accessibility of Florence is increased by the fact that all the main monuments and museums are in the central area which can also be visited on foot as the distances are not great. Among the attractions are the Uffizi Gallery and the Accademia Gallery that offer visitors in wheelchairs. The entrance to the museums is accessible by wheelchair and there are special conditions for the person in a wheelchair and for a companion. In the city center there are several commercial areas with shops and boutiques. On the square in front of Palazzo Vecchio is the Loggia della Signoria (or Loggia dei Lanzi) which houses numerous statues by famous Renaissance sculptors like Cellini, Giambologna as well as statues from the Roman period. On the south side of the Arno river, stands Palazzo Pitti which is part of the Uffizi Gallery of which it houses some collections and temporary exhibitions, next to it stands the Boboli garden and then, along the road of the hills overlooking the Arno, you can reach Piazzale Michelangelo from which you can enjoy a unique view of Florence. This part of the visit should be done by accessible van or car. Accessible vans can be booked for visits, tours and excursions even outside Florence. Urban transport in Florence consists mainly of buses that in many cases have mobile platforms for wheelchairs but they are often broken, or the bus is overcrowded or wild parking prevents the bus from operating the platform. To eat, in the summer, there are restaurants with dehors almost everywhere in the city. The prices are aligned with those of Rome or Venice To visit museums and galleries in all the towns it is essential to book and buy tickets well in advance, even weeks in advance for the high season, indicating whether you are entitled to reductions as people with disabilities. Tuscany and Umbria accessible to travelers by wheelchair