/

/

Accessible Travel Information: Sicily

Sicily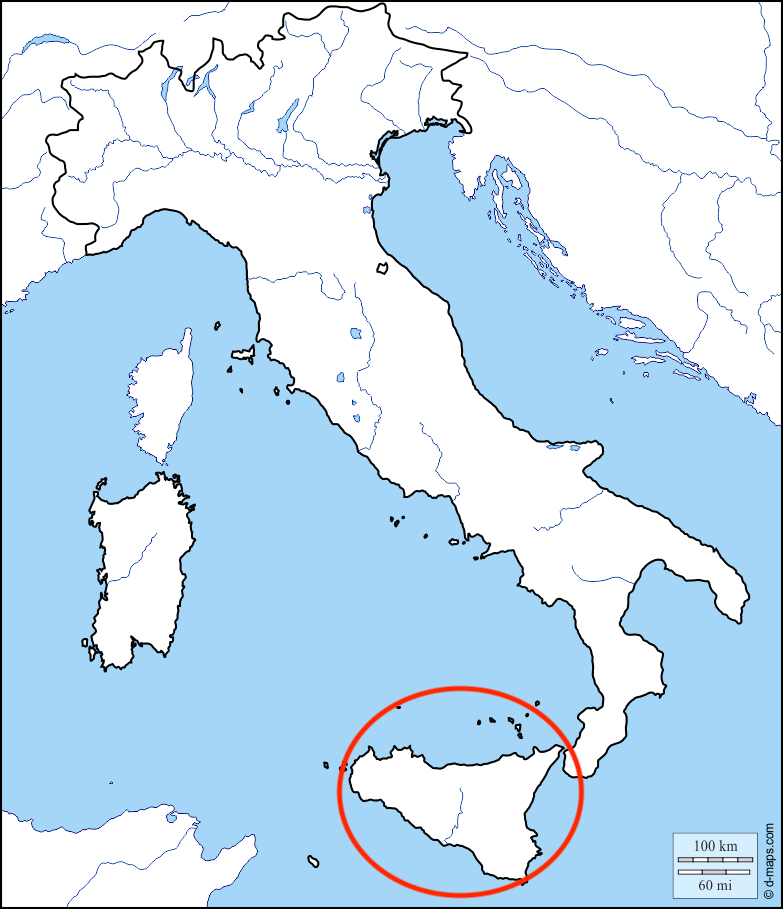 Sicily is the largest island in the Mediterranean and the largest Italian region, Sicily and Palermo accessible to wheelchair users. Populated for millennia and home, before the foundation of Rome, of Greek and Phoenix colonies, it preserves a very rich archaeological heritage as well as offering a beautiful natural landscape, cities and towns rich in history and traditions. Its cuisine is among the tastiest in the vast panorama of Italian cuisine. There is the largest volcano in Europe, Etna (3,350 meters), woods on the mountains of the interior, beaches that stretch along 3 seas. In short, Sicily is one of the major Italian tourist attractions and is "fairly" accessible to wheelchair users, preferably with help. So definitely worth a trip.
Palermo: The regional capital was founded by the Phoenicians in the 7th century BC. Later the city was conquered by the Romans. At the fall of the Roman Empire the city and Sicily passed through numerous dominations including the Arab one, for about 200 years, at the turn of the year 1000.
The succession of dominations has left the island and Palermo with a rich heritage of monuments and works collected in museums. However, accessibility is poor both in the streets with bumpy sidewalks, few slides and intense traffic, and to access monuments such as churches, palaces, … The Municipality of Palermo has published a site that under the heading 
Accessible Tourism gives information about the accessibility to the monuments and the presence of accessible toilets.
Agrigento: Located on the south coast of the island, Agrigento is famous for the Greek temples that rise in the Valley of the Temples. The visit path is quite accessible and on the Park website there are information and details on accessibility. The city has differences in height and is equipped with a system of tour routes that can be followed with the use of a smartphone and QR codes. But it does not mention accessibility data.
Roman Villas: Located near Noto and Piazza Armerina are the imposing remains of Roman patrician villas. They are especially renowned for their mosaics and have a system of walkways that can also be accessed by wheelchair to admire the mosaics from above. The accessibility of the Tellaro villa is better than that of the Casale which allows limited accessibility.
Syracuse: The city is built on the coast, so it is quite accessible for wheelchair rides both on the mainland and on the island of Ortigia. Syracuse is the Sicilian city with the largest number of accessible beaches, you could consider combining the visits with holidays by the sea. Some beaches have a job chair for customers that allows entry into the water.
Catania, Etna and Taormina: The second Sicilian city, by number of inhabitants, is quite accessible even if in many places there are no slides and some stair lifts are not suitable for heavy technological chairs. Catania can be the starting point for interesting excursions to the Etna volcano (from the Sapienza refuge you can climb almost to the cone with an accessible funicular) and in Taormina one of the most fascinating and renowned tourist resorts in Sicily. In Taormina the general accessibility is quite good but in its main attraction, the Ancient Theater, access is limited.

Sicily and Palermo accessible for travelers by wheelchair